From a very early age we are encouraged to look around and find out who is our community. Think Mr. Rogers, Won't you Be my Neighbour?
Or even Sesame Street's, The People in Your Neighbourhood. We teach lessons of community, neighbours and good citizenship from Junior Kindergarten.
Yet as we get older, we tend to reject those lessons of our youth and know less and less about who is in our neighbourhood. We are talking the talk, just not walking the walk. In fact, 10% of volunteers in Canada account for 53% of all the volunteer work done, and less than 50% of us volunteer at all.
Uh-oh. Time for a refresher in being neighbourly.
That's why events like the United Way's Community Builder Awards Gala are crucial. It helps remind us that we have heroes walking amongst us. These awards recoginize those that go above and beyond to make our community a better place to live, and do so selflessly. They also serve to inspire those of us on the sidelines to stand up and help.
Many hands make light work.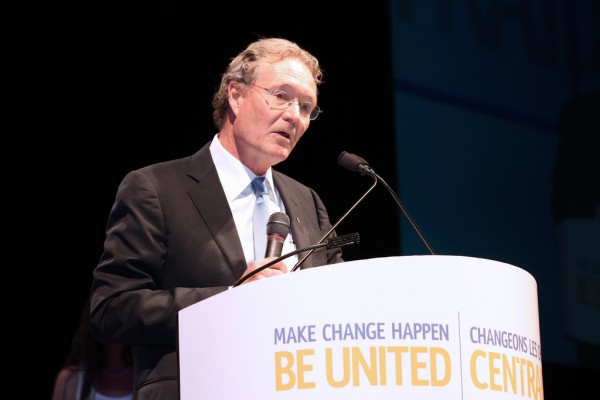 I had the privilege of attending this year's Gala and was overwhelmed by the incredible people in my community. Although I may not directly benefit from their actions, I am rewarded by a community that is vibrant and caring because of these people.
Incredible people like the Ottawa Senior Pride Network or the volunteers at Helping with Furniture. Then there's Councillor Allan Hubley and Dr. Jeffrey Turnbull, two people that literally wake up daily to help. You can find the full list of recipients here.
So, what did I learn from attending this year's gala? Two things. First, that the business of community building is never done. We must not become complacent and think we can rest. In fact, more of us need to pitch in. Second, that I truly do live in the best city in Canada.
Tell me Ottawa, who makes your community a better place to live in?