They've just finished celebrating their Queen's 60th Jubilee and now they're bracing themselves for the 2012 Olympics, which take place in London this summer. Europe might be suffering economic woes, but the British seem to be having lots of fun at the moment. We love to holiday in England, and have grown familiar with their broad range of accommodation, from fun but admittedly cramped vintage caravans, to comfortable luxury family hotels in beautiful parkland.
These days, we err towards the latter. The novelty of sleeping in an Airstream in a soggy British field wore off as we grew older and – well – pickier about our mattresses. Our favourite British hotels are converted old mansions, once occupied by English kings and queens of old, or lords and ladies at the very least.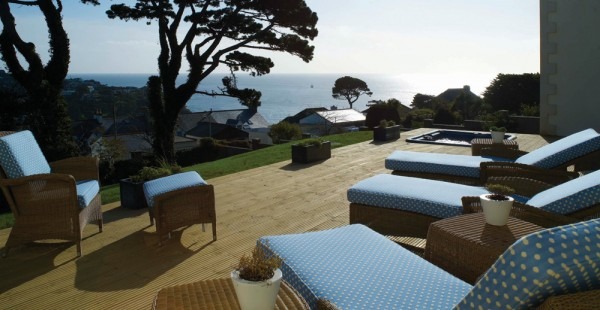 It's hard to imagine these places ever being someone's home. And some of these aristocrats didn't even live there all year round, leaving staff to take care of the place (and any bedridden aunties and uncles, I suppose) while they spent the winter at their London townhouse, or travelled in Europe.
The wealth involved in even building these places is staggering – and maintaining them, along with all the maids, housekeepers, gardeners and so forth, required a wealth that few English landowners can boast today, at least in their private residences.
These days, many of these fabulous old buildings are owned by an organisation called the National Trust, which preserves and protects heritage buildings, restoring their interiors to an authentic state and opening them to the public.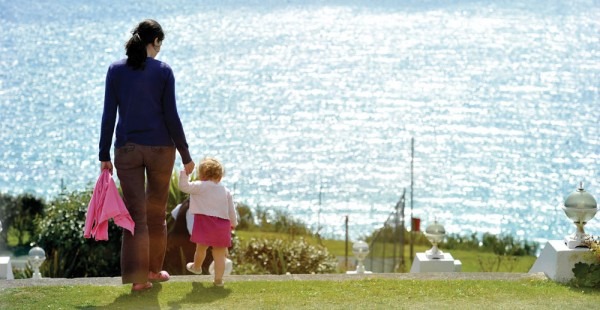 Luckily for us, some of them have also been converted into hotels. The interiors aren't quite so authentic as they used to be, but that's fine by me – 16th century tapestry bedding would probably make me sneeze all night.
Thornbury Castle, near Bristol in the South West, is one of our favourites. I've been fascinated by the Tudors (who ruled England throughout the 16th century) and Thornbury was owned, briefly, by Henry VIII, who stayed there with his ill-fated queen, Anne Boleyn. It's not actually a real castle – times were fairly peaceful, when it was built, and the fashion then was to make your country mansion look like a castle, without going to the expense of building nice thick cannonball-proof walls.
This kept your aristocratic pride intact, even though your nice big windows – large enough to let lots of light in – wouldn't offer much protection in a crossbow fight. Thornbury does actually have little arrowslits (aka 'loopholes') up its main tower, so you can still play at being besieged, if you want to.
Down South, in the New Forest – a wonderful area originally set aside by William the Conqueror as his private hunting ground, and now home to diverse British wildlife – New Park Manor is also popular amongst our family. We love the area, for a start – it's excellent for walking, cycling and pony trekking on the indigenous New Forest Ponies that have inhabited the region since before the last Ice Age. It's fun at night, too, when you can go out looking for bats and owls. The Manor itself was used by King Charles II as a hunting lodge. We can see why he liked it so much and, heck, if it was good enough for him; it's good enough for us. And these days, the mattresses are much nicer.